Layers in London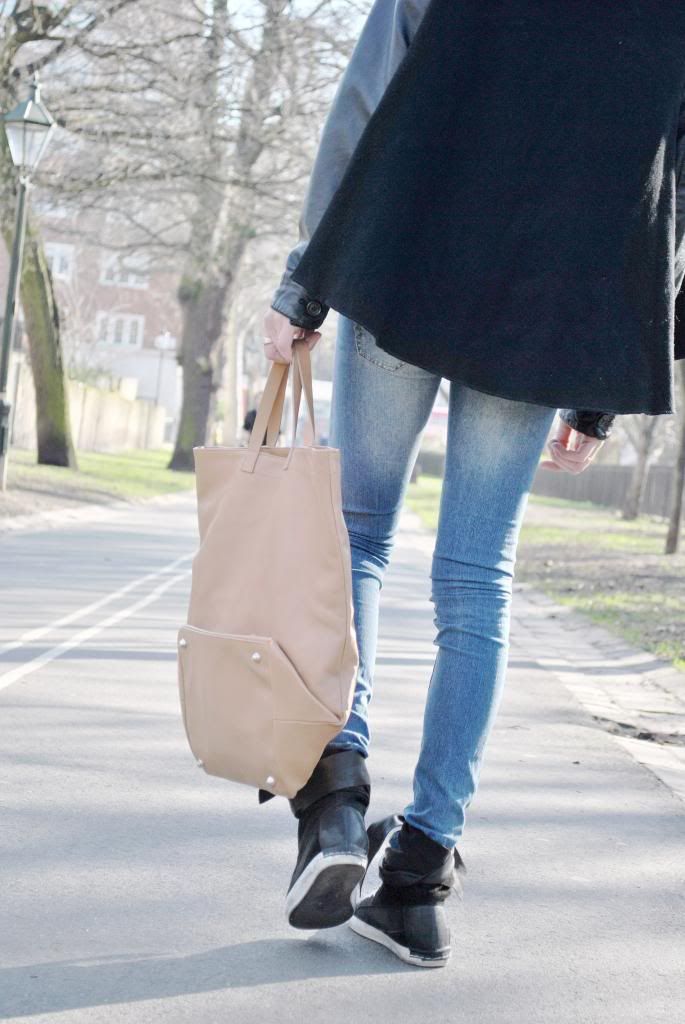 After my first day in London I remembered what my mum used to tell me when I was a child: 
do always wear layers, you never know what's the weather is going to be like.
She is still right. If you don't do so in London, you're Scr**d!
(plus, I have more options to build up outfits!)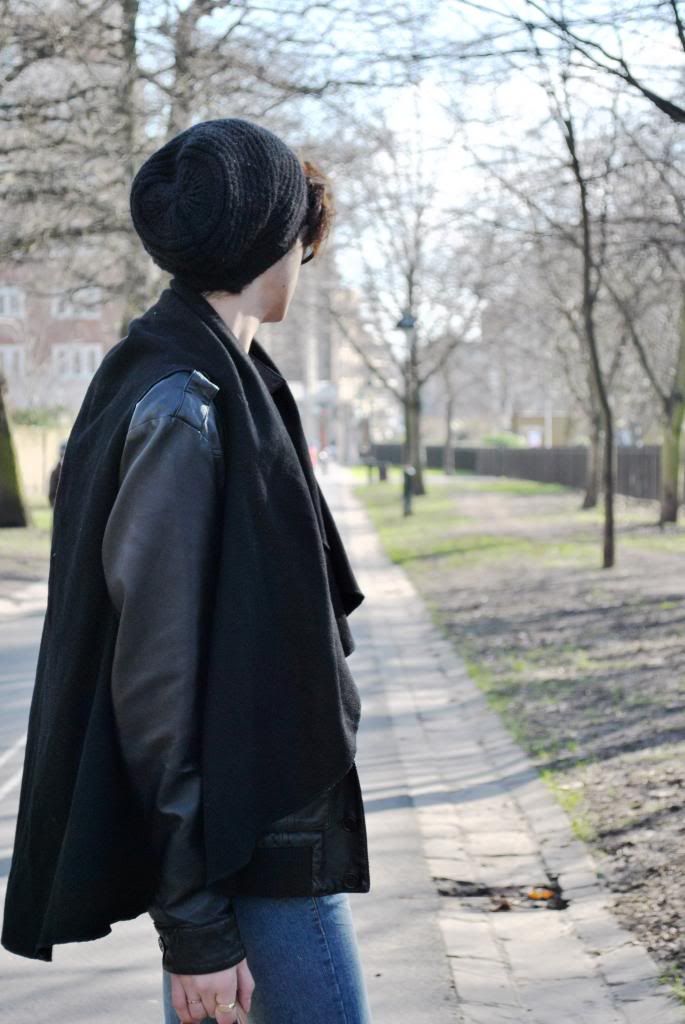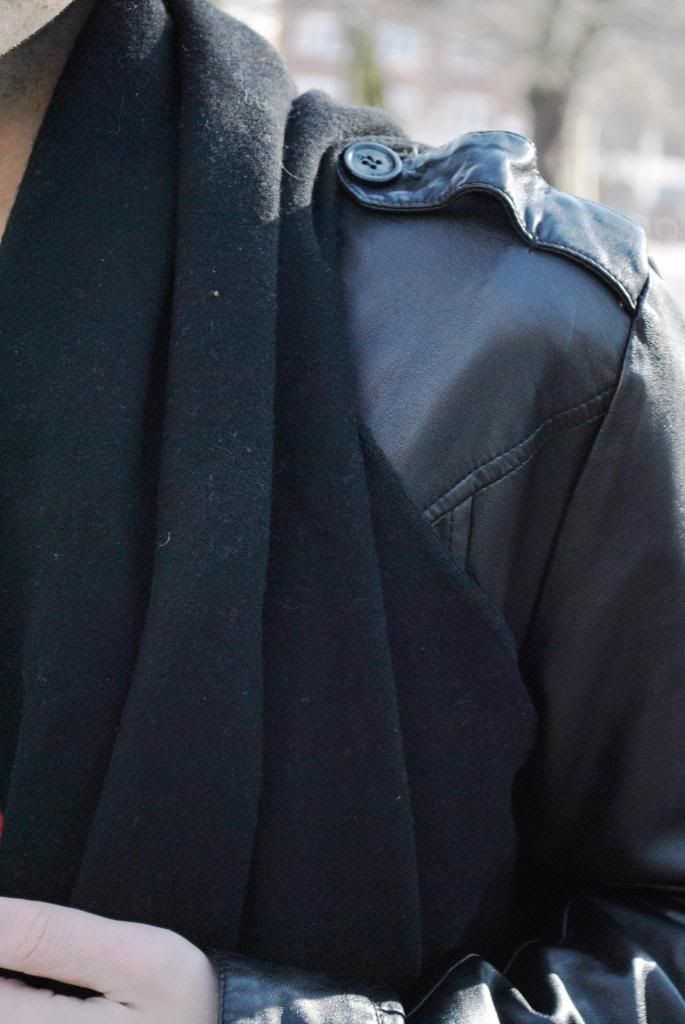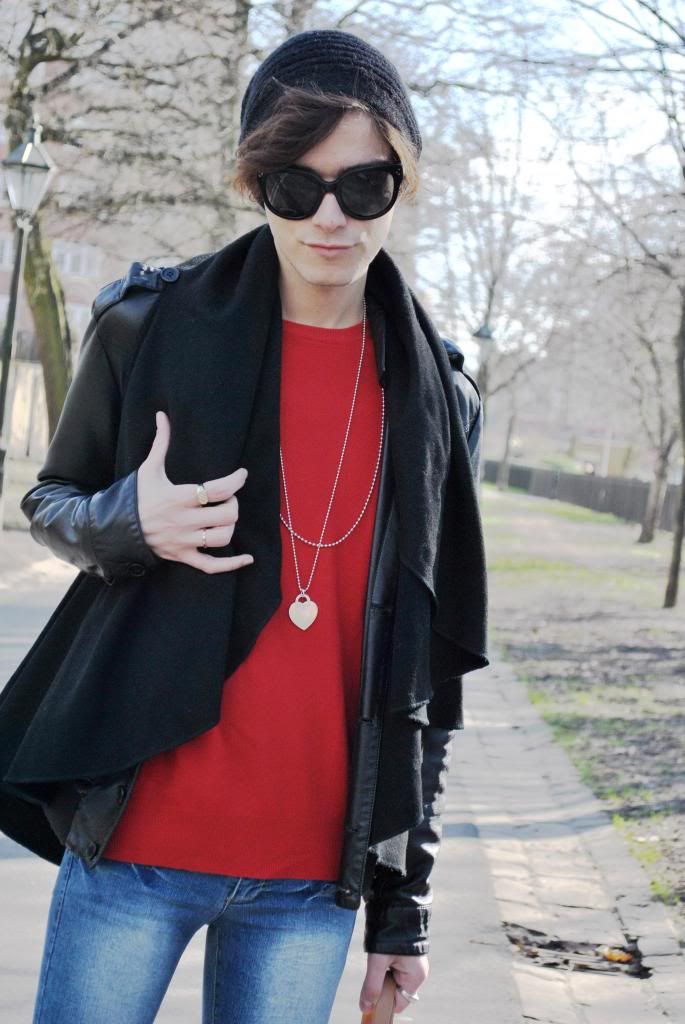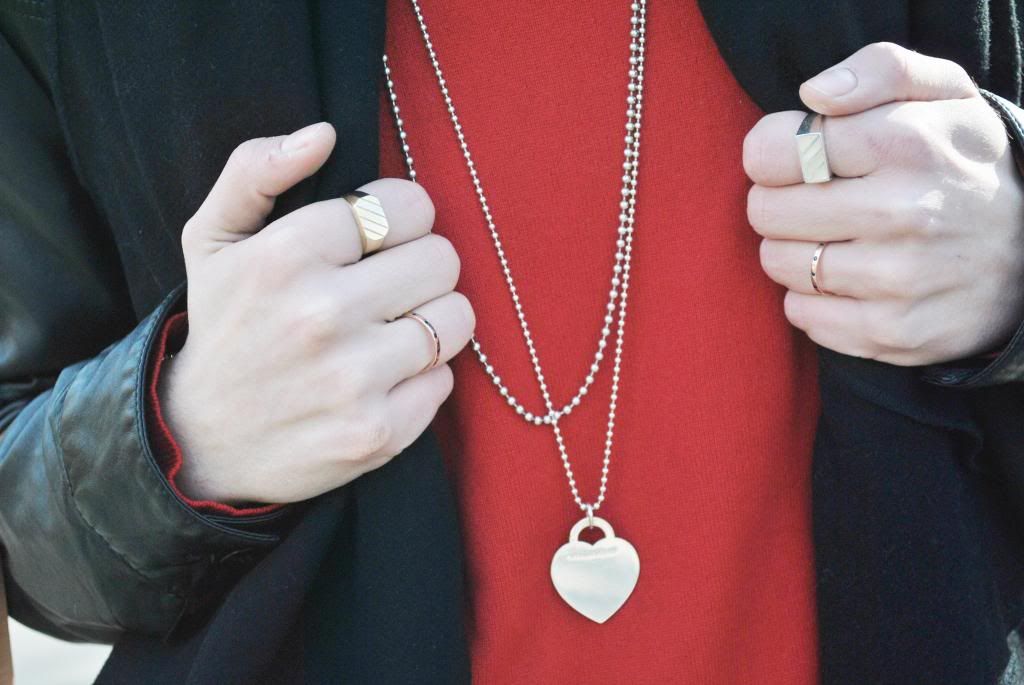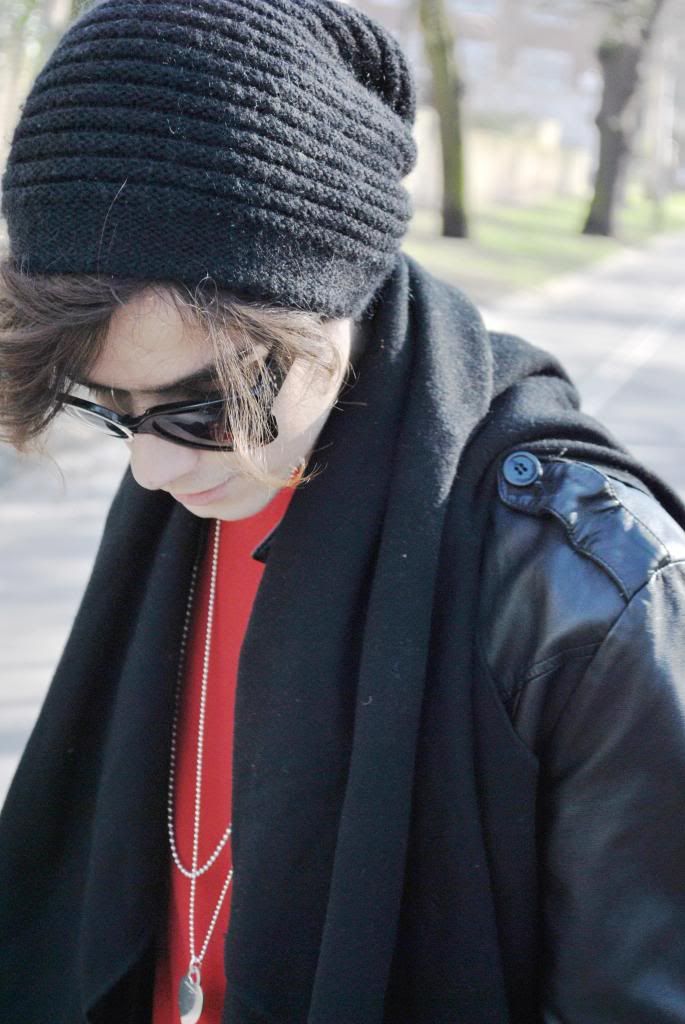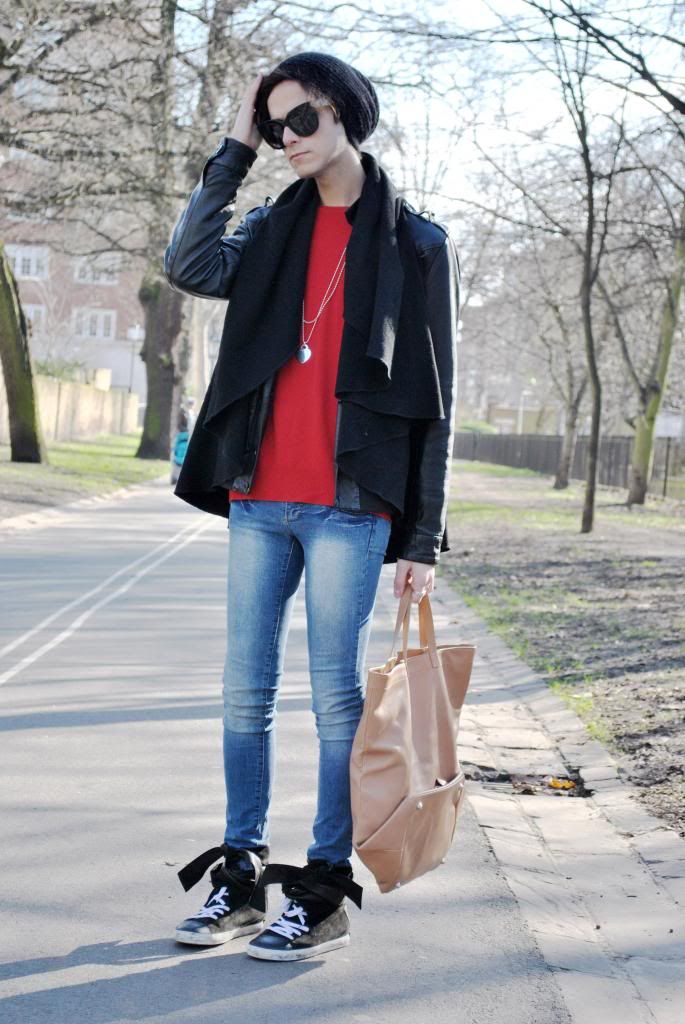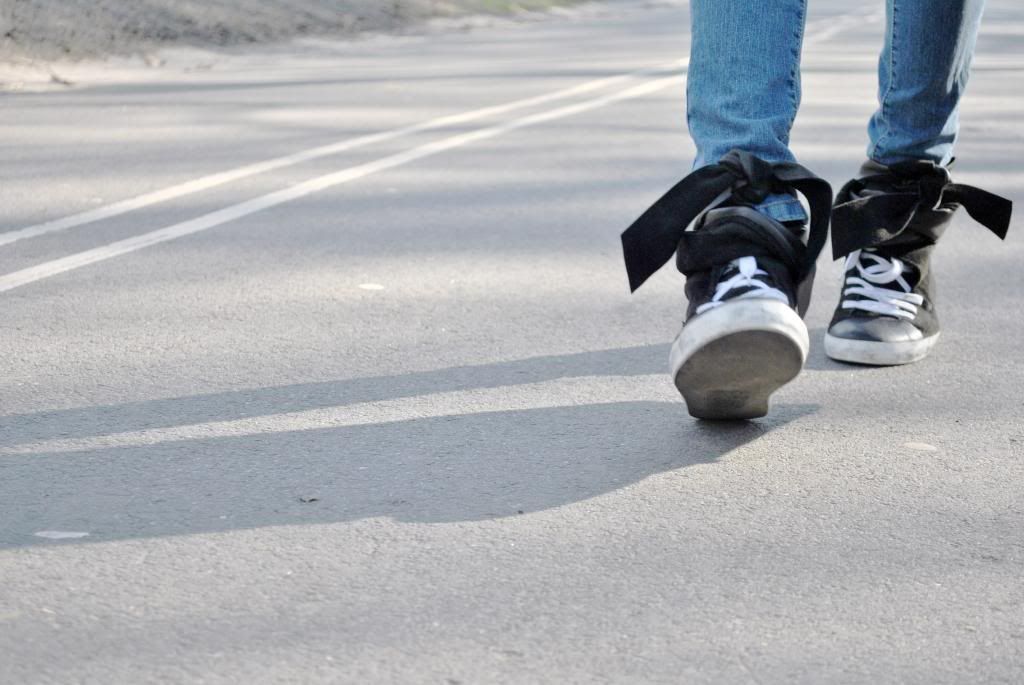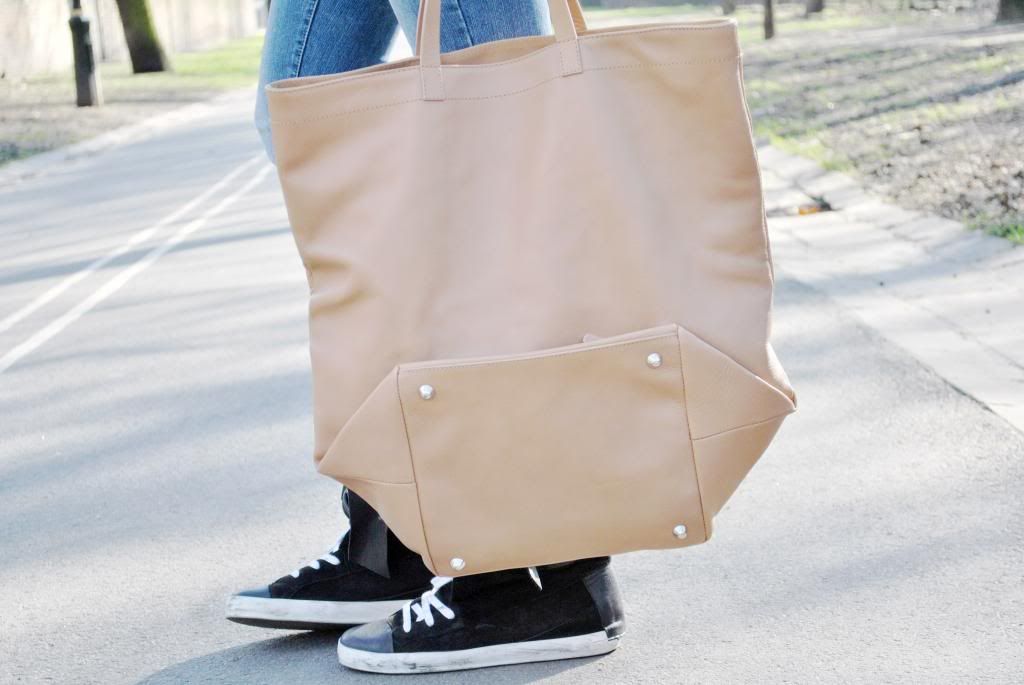 Maison Martin Margiela Bag/ Black benie/ Cinzia Araia Trainers/ Cèline Sunglasses/ Cruciani Red Cashmere Jumper/ Cheap Monday Leather Jacket/ Cashmere black cape/ Tiffany & Co. Necklace/ Monica Vinader Rings/