Polka DOT obsession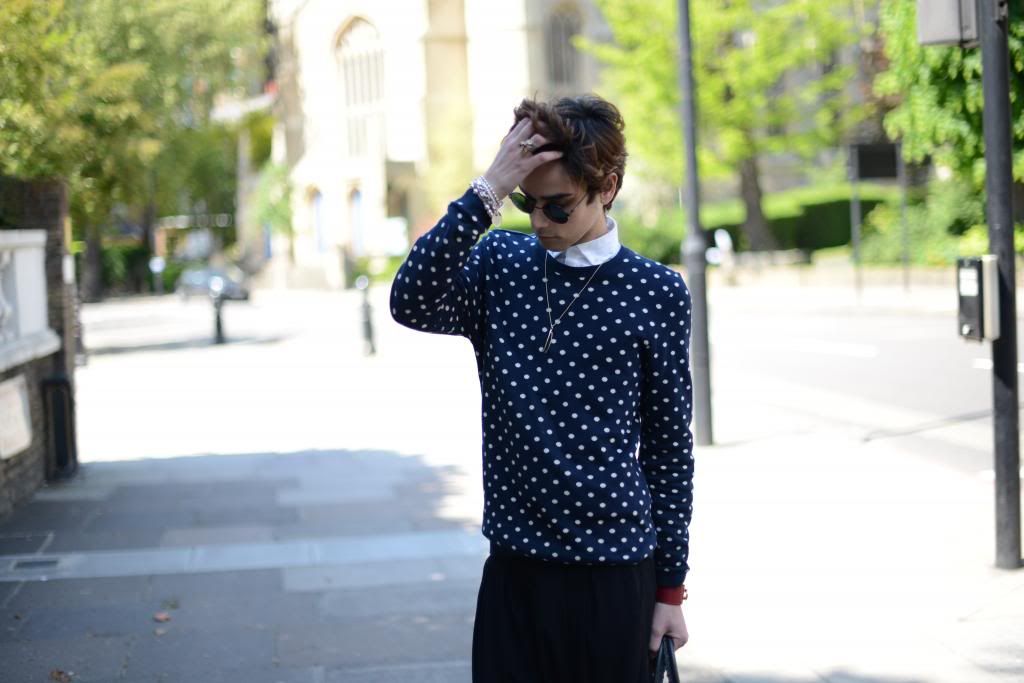 Everytime I decided to wear this great jumper from Topman there was always something stopping me to shoot the outfit.
Last week I finally had the chance to do it.
Unfortunately, if you're wearing those oxford shoes from Tom Ford, you can't go that far. They're incredibly well made, beautiful quality and finish, but they absolutely KILL my feet.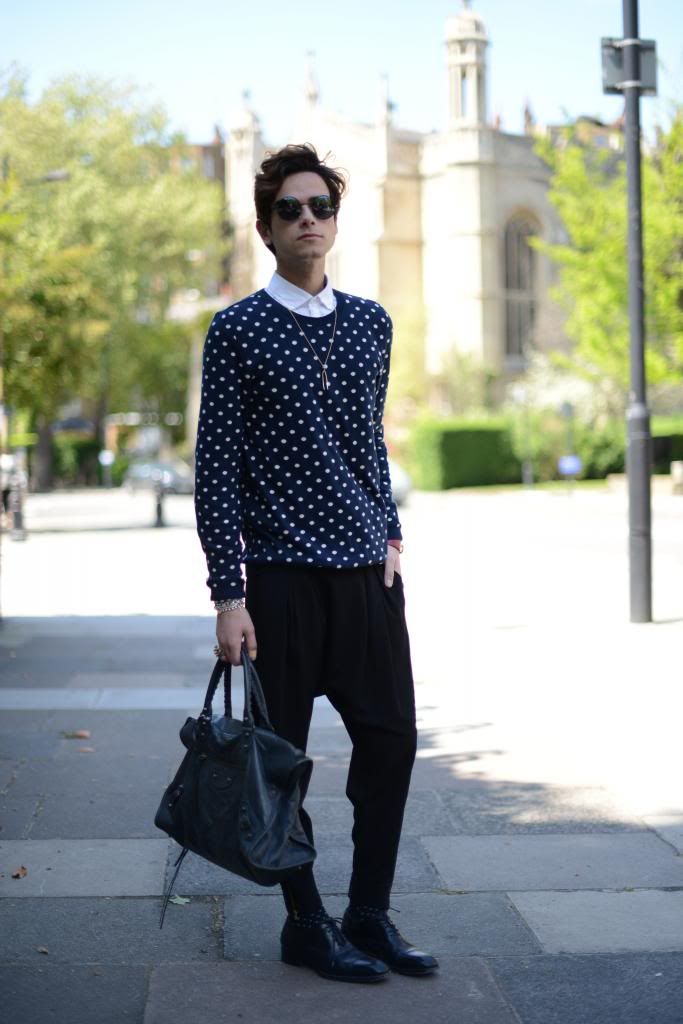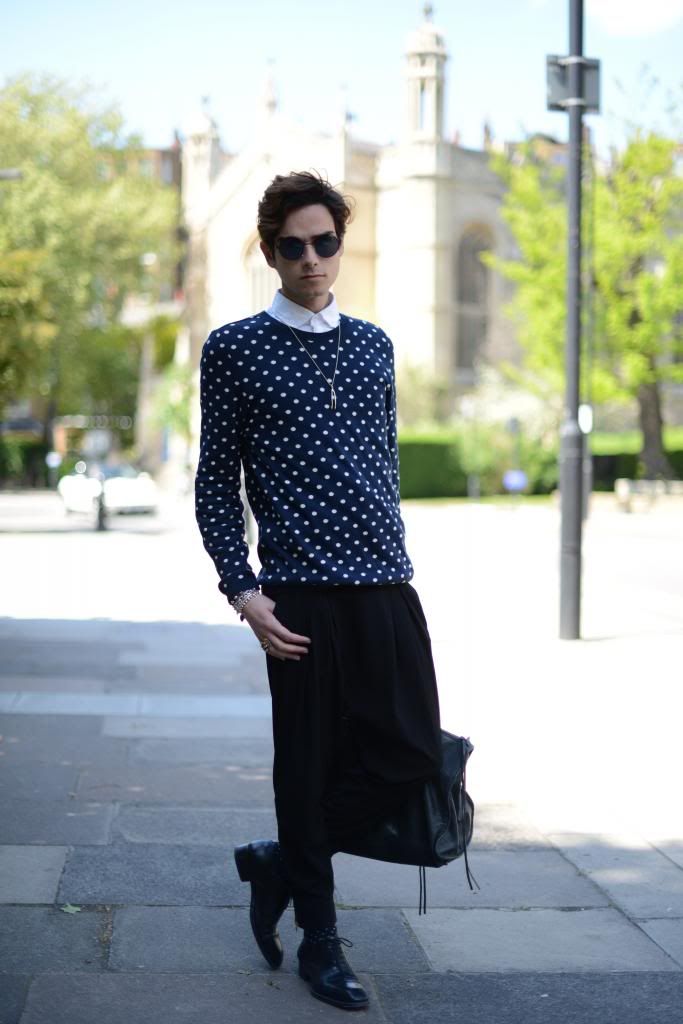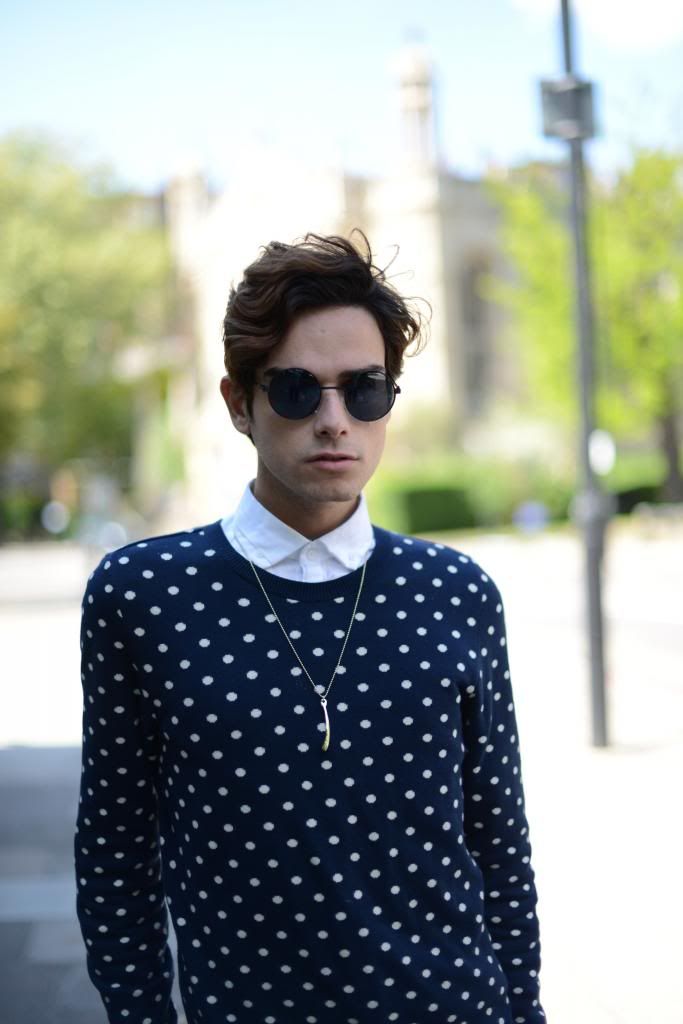 Topman jumper/ Marc Jacobs Bone necklace/ Zara shirt/ Zara harem trousers/ Tom Ford oxford shoes/ Balenciaga Work Anthracite bag/ Polka dot socks/ Firmoo Sunglasses/ YSL Arty Ring/ Salvatore Ferragamo Leather Cuff/