Pied-de-Poule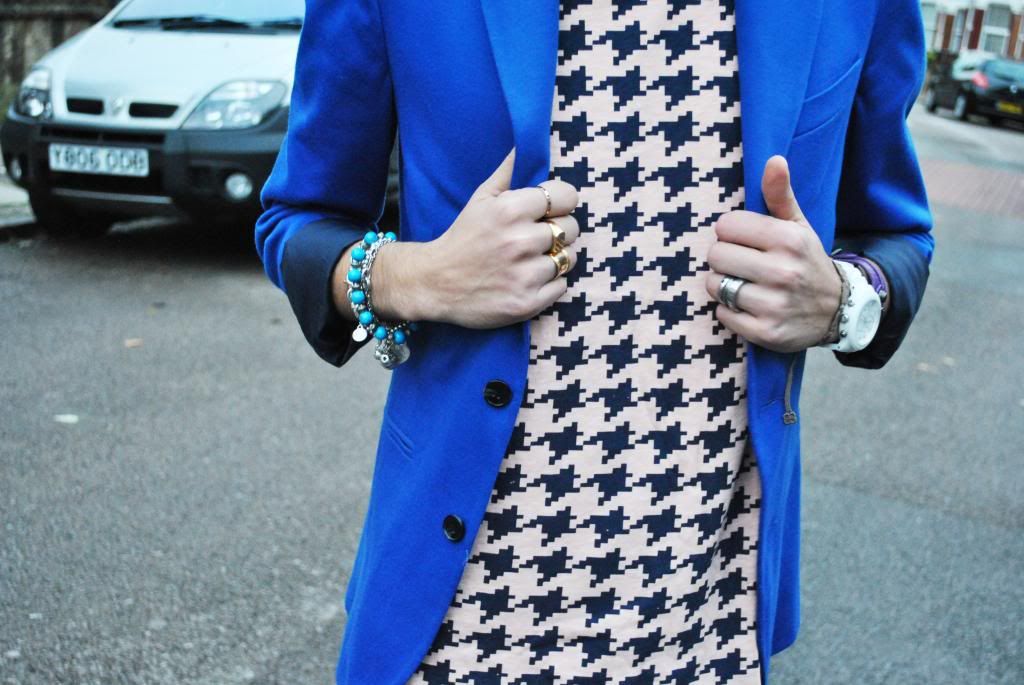 When I saw this pattern on an ASOS tshirt I decided I had to create a look with it.
The time waiting the delivery to come to my place was infinite (just in my fashion-sick brain, it took 3 days!)
How am I supposed to have a normal life when I get so obsessed with details like that?
(isn't it lovely? isn't it??)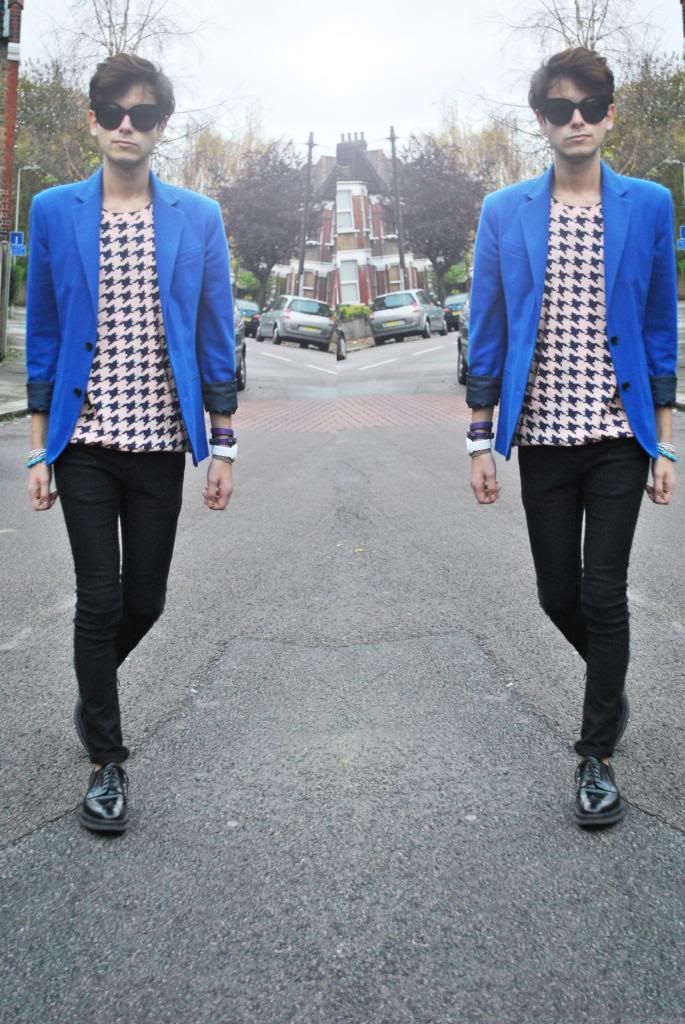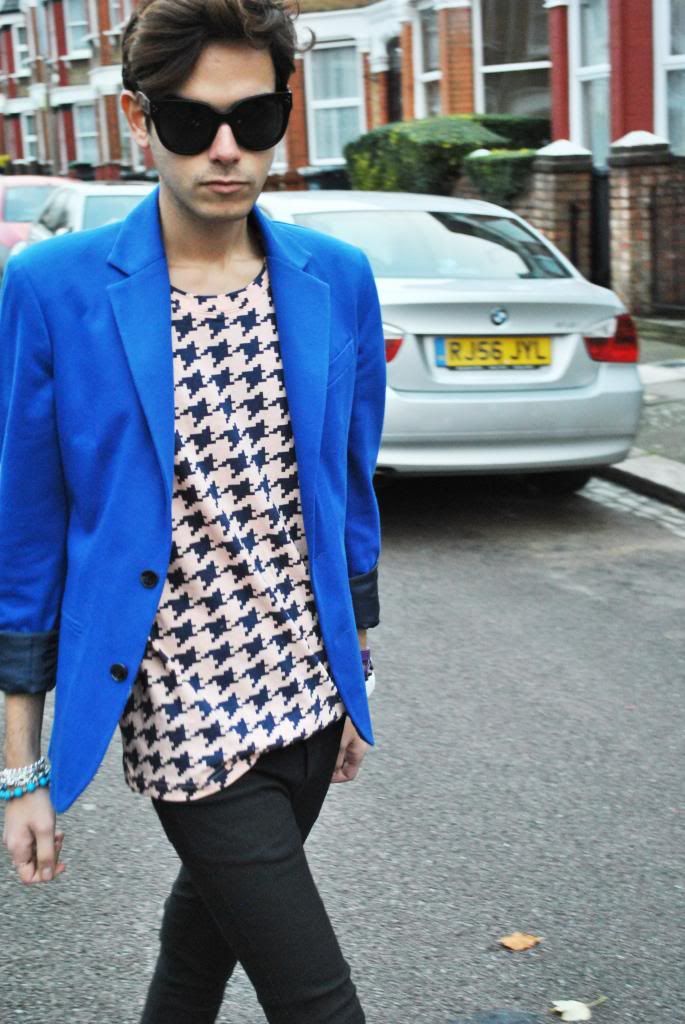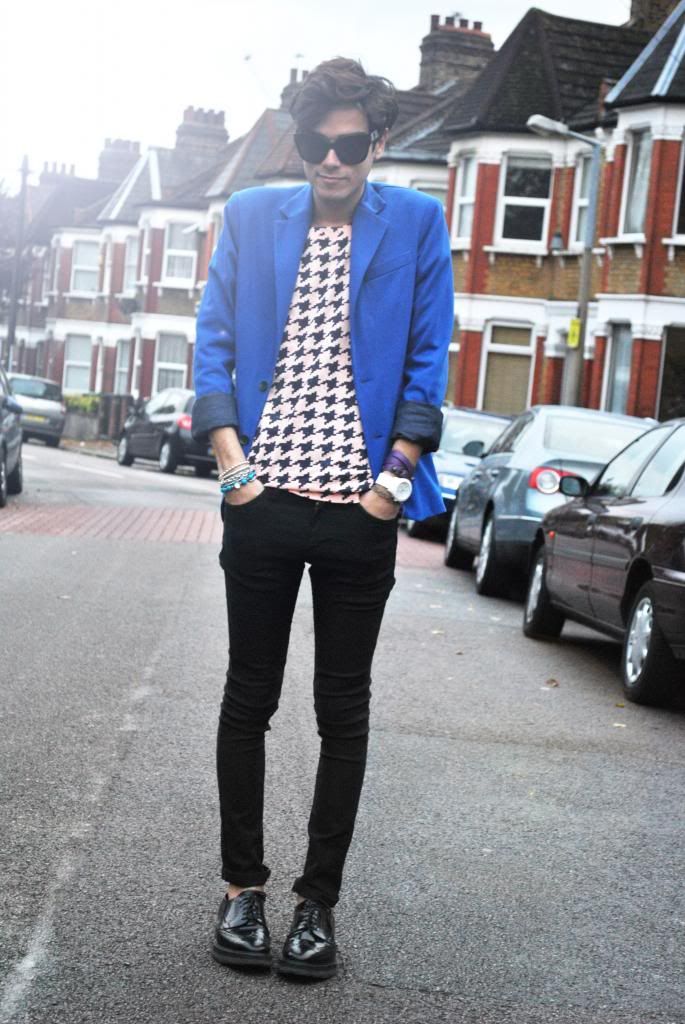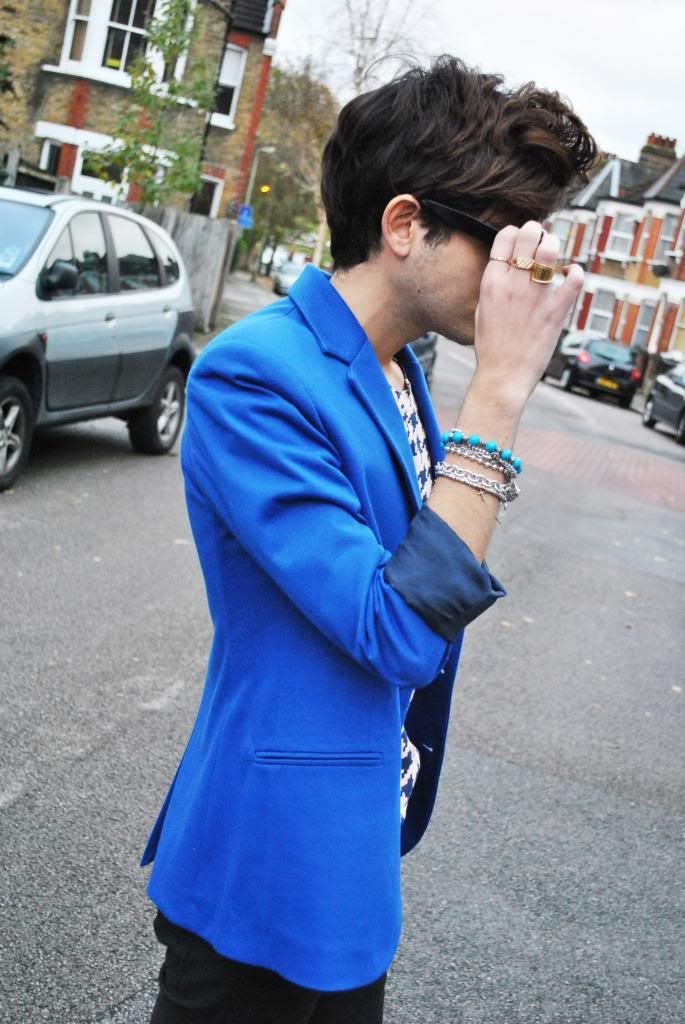 Zara Cobalt Blazer/ ASOS Tshirt/ Balenciaga Bracelet/ Prada Platform FW11/ Cèline sunnies/ Tiffany Bracelets/ Gucci Beaded Bracelet/ Michael Kors White Ceramic Watch/