T for THANK YOU
We used to spend hours and hours talking and discussing about new designer, inspirations, fashion and art.
It was so stimulating.
I wanted to thank you all this and for this amazing masterpiece you did.
I'm sure we'll meet one day,
T for Thank you, and T for More.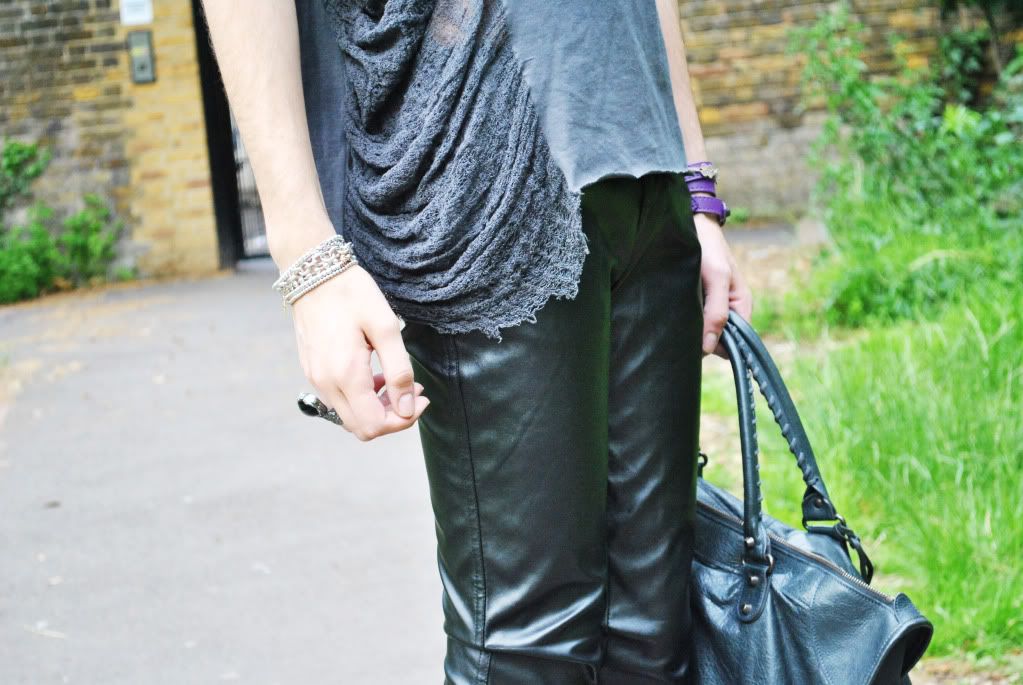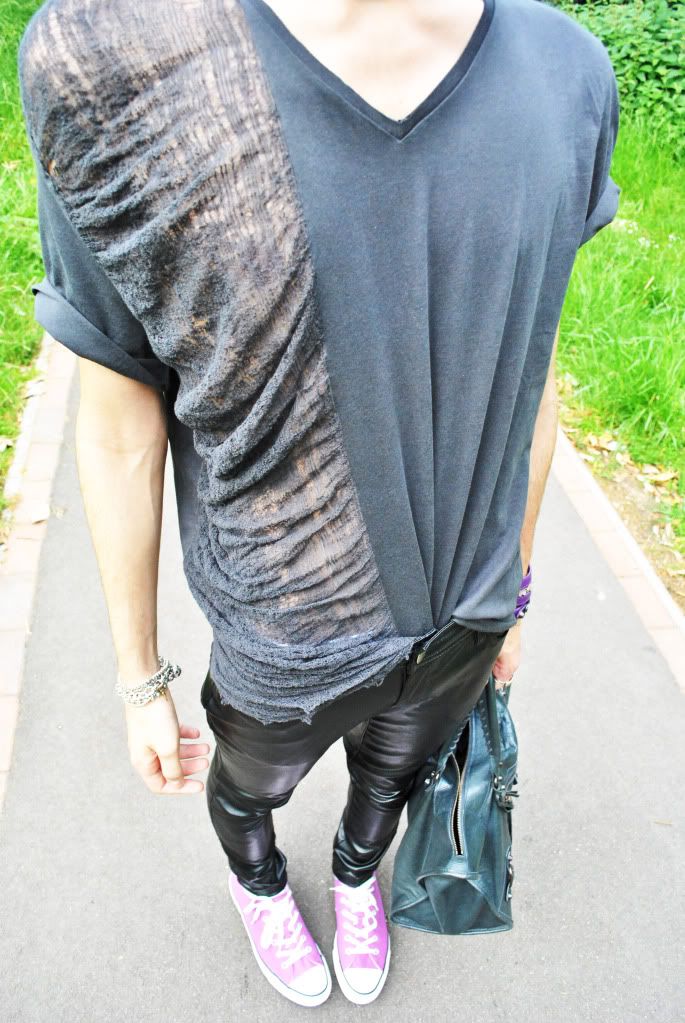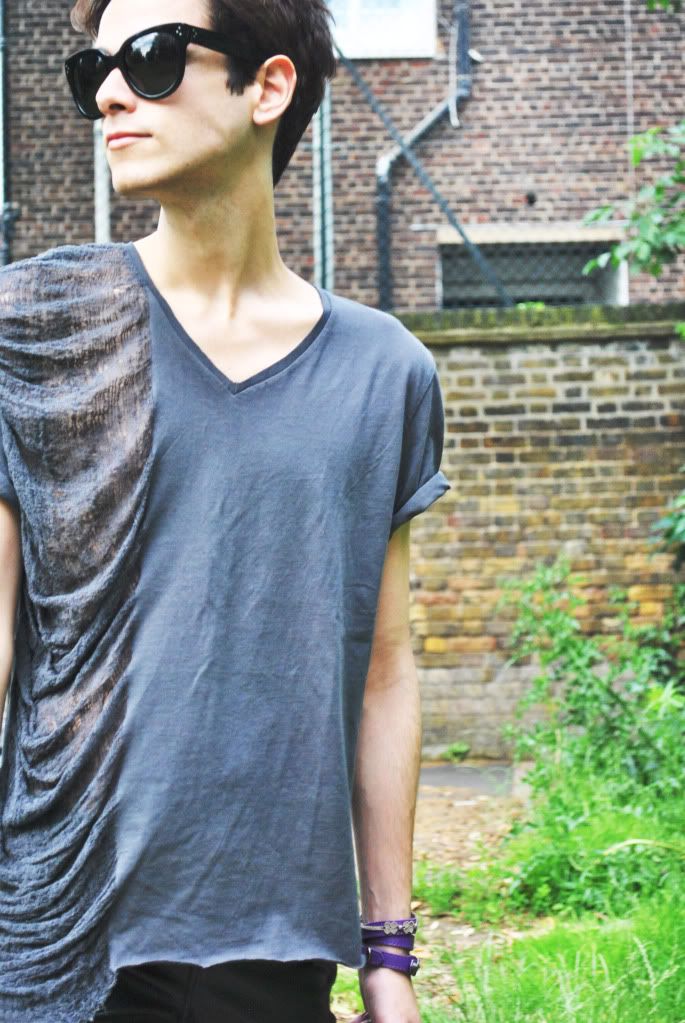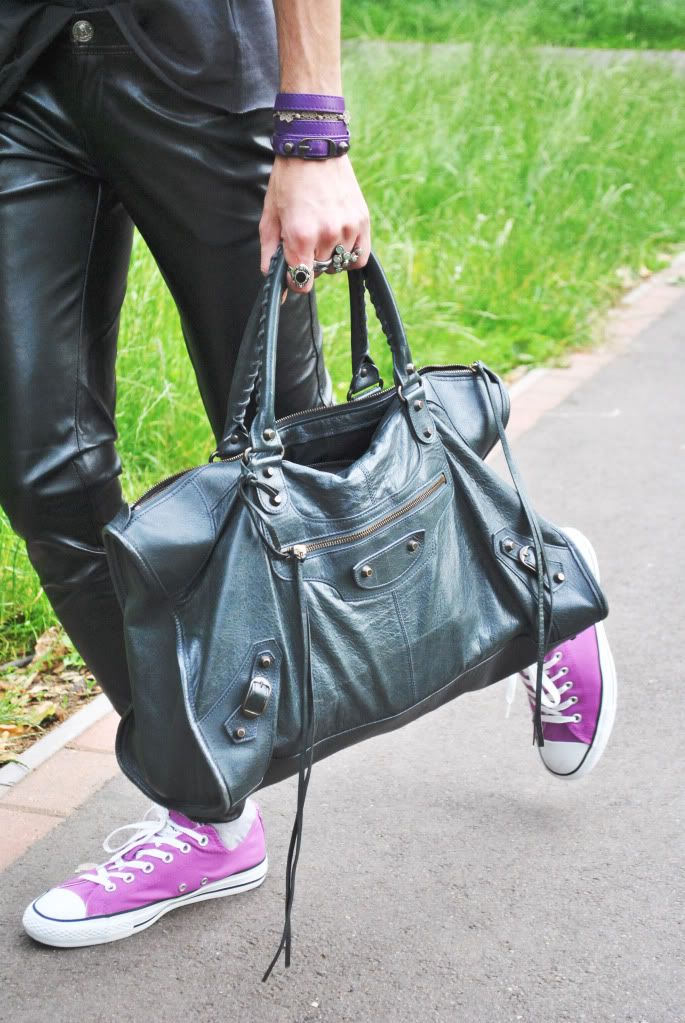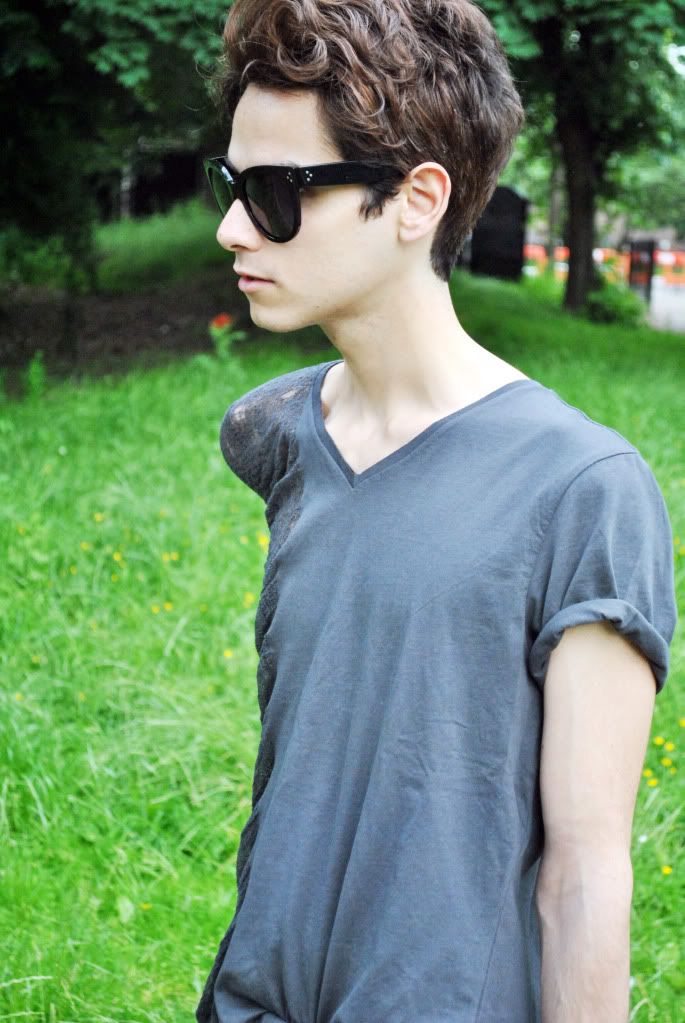 _I_ Handmade Shredded Tshirt/ Converse All Star/ Cèline Sunglasses/ Ysl Rings/ Balenciaga Work Bag/ Balenciaga Bracelet/