Last week, Before Madrid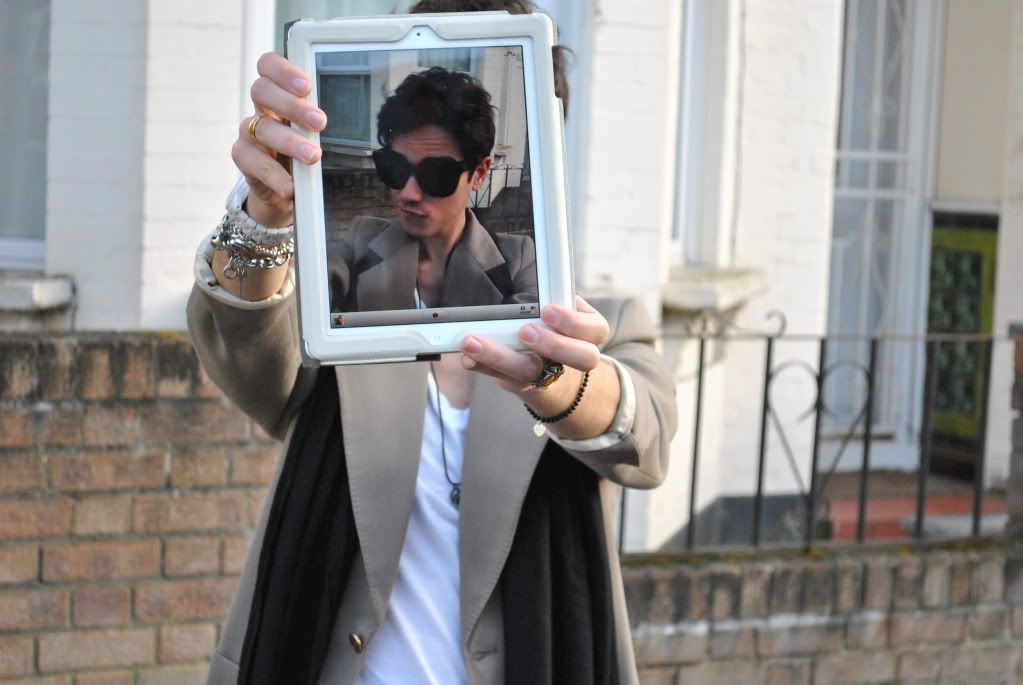 "It's been a long time since I came around"
Of course I've been busy, Of course I have so many things to share that I need a server all for myself.
I've finally found the time to wear my vintage and so convenient blazer, from Portobello Market!
For the ones that are not following me on my twitter and facebook pages, I've been in Madrid!
Those are pics made last week, right before leaving for a super exciting four days tour of Spanish capital!
More posts are about to come
G


Cèline Sunnies/ Vintage Blazer/ Michael Kors Ceramic Watch/ Marc Jacobs Skull Necklace/ H&M White Vneck Tshirt/ Vintage Scarf/ Yves Saint Laurent Arty Ring Yellow Stones/ Kurt Geiger Patent Shoes/ Tiffany & Co Onyx Beaded Bracelet/ Gucci Beaded Bracelet/ Tiffany & Co Beaded Silver Bracelet/