My New Old Shirt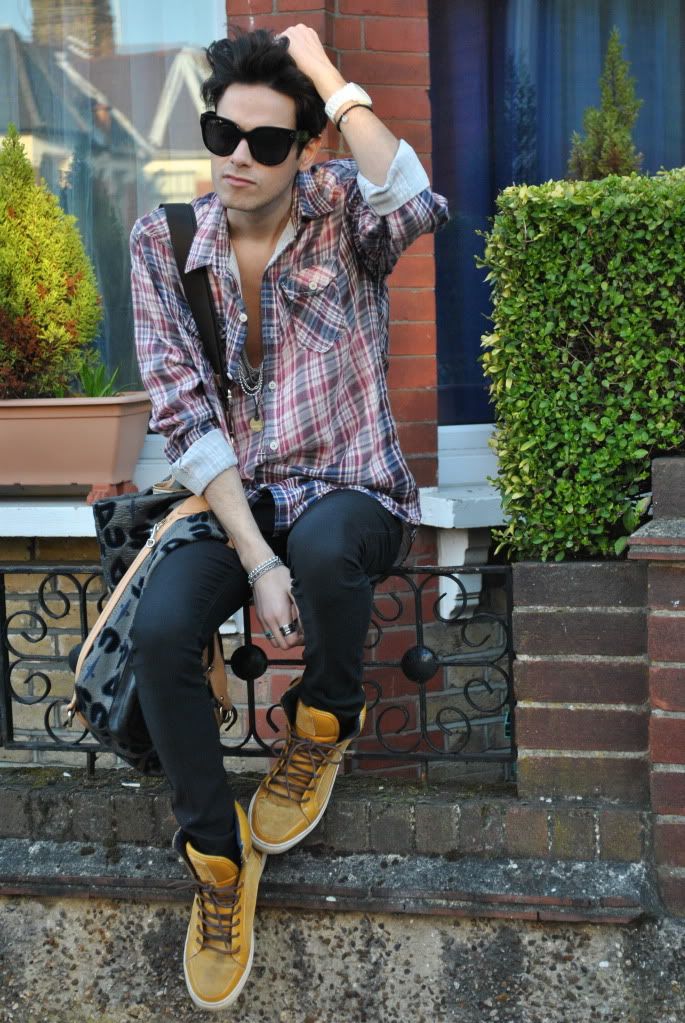 It doesn't happen very often, but it's a phenomenon that exist.
That day when you find something simple but still out of ordinary, that make you feel totally out of place.
You find an item in a store that recall something you already have, but you don't.
It seems belonging to your closet, and you feel so comfortable wearing it, but it doesn't belong to you yet.
To me, it happened with this shirt: Nothing special, I know. But I felt like it was one of my best friends, and we connected so well when we first met.
I couldn't not buy, it was mine before I decided it to be.
Zara Chess Shirt/ Zara Boots/ H&M Skinnies/ Cèline Sunnies/ Versus Necklace/ Asos Necklace/ River Island Necklace/ Cesare Paciotti Bag/ Michael Kors Ceramic Watch/ Tiffany Beaded Bracelet/